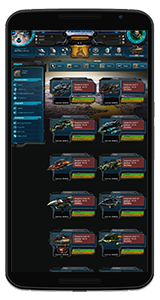 Greetings, Commander!
An awesome adventure will start soon in Nemexia. You will be invited into one brand new universe with special settings where you can try new features.
Another exciting news. We've started working on Nemexia's first official mobile version.
Also we've decided to upgrade our forums and add some improvements to it.
Stay tuned for more updates and don't forget to follow our Facebook page.
Yours truly,
Nemexia Team